/
/
/
When Is The iPhone 15 Coming Out? Anticipating the Next Launch
When Is The iPhone 15 Coming Out? Anticipating the Next Launch
When is the new iPhone 15 coming out? As the release date of the iPhone 15 edges closer, the global tech community is abuzz with anticipation. Apple enthusiasts and tech aficionados alike are holding their breath in eager expectation of the newest addition to the iconic iPhone lineup.
Apple, known for its legacy of pushing the boundaries of innovation, has the world on tenterhooks as whispers and rumors circulate about the upcoming iPhone 15. This isn't just about a new phone; it's about witnessing the future of mobile technology unfold. From potential USB-C charging capabilities to a game-changing dynamic island display, the iPhone 15 promises not just upgrades, but a revolution. Join us as we dive into the fervor and speculate on what Apple might have up its sleeve for its latest masterpiece.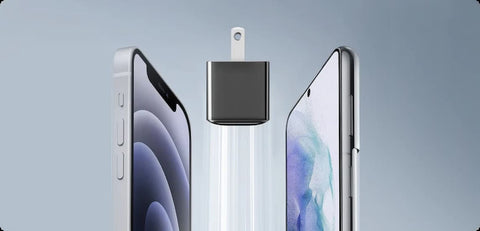 When Will the Annual iPhone Event Be Held?
The annual iPhone event has become a hallmark of the tech industry's calendar, eagerly awaited by fans, experts, and competitors alike. Traditionally, Apple has held this event in September, a timeframe that has almost become synonymous with new iPhone releases.
While the exact date varies from year to year, industry insiders and enthusiasts usually rely on this September window for major iPhone announcements. To stay abreast of official news regarding the event's timing, it's advisable to keep an eye on Apple's press releases and social media channels.
When Will iPhone 15 Be Released?
The iPhone 15's release date is a subject of intense speculation and anticipation, reflecting the device's expected impact on both technology and user experience. While Apple has not officially confirmed the release date, traditionally new iPhones have been announced in September, with retail availability following shortly after.
The upcoming iPhone 15 is expected to continue this trend, expected to be released on Friday, September 22. This information is further corroborated by Bloomberg's Mark Gurman in his Power On newsletter. Given Apple's history of releasing major products on Fridays, it's highly likely that September 22 will be the exact release date.
What to Expect in iPhone 15?
The upcoming iPhone 15 is gearing up to be a game-changer. From the much-anticipated USB-C charging and the innovative Dynamic Island display to revolutionary chip enhancements and camera upgrades, this device promises to push boundaries. Let's delve into what awaits with the iPhone 15.
USB-C Charging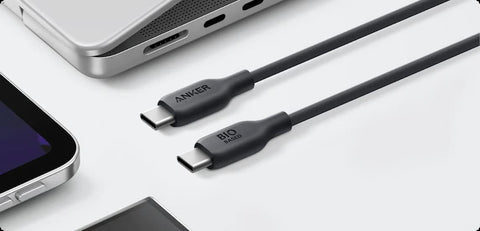 One of the most anticipated changes is the transition of USB-C chargers. The prospect of faster charging is more than just an expedited replenishment of battery life; it's a pledge to streamline your daily routines.
The introduction of USB-C to the iPhone 15 would represent a significant shift in Apple's design philosophy. Not only would this provide faster charging capabilities, but it would also align the iPhone with a universal standard, promoting cross-device compatibility. This change would mean users could rely on a single cable type for multiple devices, from laptops to other gadgets, streamlining connectivity and reducing the need for multiple cables or adapters.
Dynamic Island
The implications of this technology extend far beyond novelty, venturing into the realm of functionality that could reshape the way we navigate through tasks and applications. For instance, the Dynamic Island display could offer contextually relevant shortcuts, anticipatory widgets, or even real-time information that hovers at your fingertips.
Chips
The enhancements in these chips transcend the realm of incremental upgrades, instead heralding a new era of seamless multitasking that unfurls before the user. The iPhone 15's augmented processing power, fueled by these advanced chips, could potentially eradicate the notion of lag, transforming transitions between apps, operations, and tasks into fluid gestures that mirror the pace of thought.
Lens
Photography enthusiasts can look forward to an upgraded camera lens. The iPhone 15's camera advancements promise enhanced image quality, better low-light performance, and improved video capabilities.
Design
The design ethos of Apple has long been synonymous with elegance, innovation, and a profound commitment to pushing the boundaries of aesthetics and functionality. The iPhone 15 is expected to feature a subtly brushed frame that, although not prominently noticeable, is believed to be made of 90% titanium alloy. This material choice is likely to render the iPhone 15 Pro and Pro Max models significantly lighter compared to previous iterations.
What to Prepare for This Brand-New iPhone Model?
To make the most of your iPhone 15 experience, it's essential to prepare with the right accessories:
USB-C Chargers & Charging Cables
As the iPhone 15 is expected to adopt USB-C charging, ensure you have compatible chargers and USB-C cables to keep your device powered up.
Power Banks
The iPhone 15's advent signifies a convergence of innovation and utility, and power banks are emblematic of this union. Equipped with the capacity to hold significant amounts of charge, they can fuel your device multiple times over, a reassurance that extends well beyond the realm of convenience.
Hubs & Docks
The adoption of USB-C charging in the iPhone 15 isn't just a simple change in charging cable; it represents a seismic shift towards a more universal and versatile standard. With the incorporation of USB-C hubs, docks, and docking stations, users unlock a plethora of connectivity options that go beyond the realm of traditional charging.
Conclusion
In wrapping up, the anticipation surrounding Apple's annual iPhone event is palpable. As we eagerly await the official announcement, speculations and educated guesses hint at a September reveal for the iPhone 15, in line with Apple's traditional timeline. With potential groundbreaking features and a design that promises to be both innovative and elegant, the iPhone 15 is set to redefine the smartphone experience yet again. As we gear up for this new launch, it's imperative to prepare both in terms of what to expect and how to make the most of this latest offering. Stay tuned, for the world of Apple is about to introduce another marvel.
FAQ
Will the iPhone 15 be much different?
Yes, the iPhone 15 will showcase notable design differences compared to its predecessors. The introduction of the USB-C port in place of the traditional Lightning port marks a significant change. Additionally, the shift from the notch design to the Dynamic Island, which was first seen in the iPhone 14 Pro and iPhone 14 Pro Max, will further differentiate the iPhone 15 and iPhone 15 Plus from previous models.
How to Choose the Battery Pack for iPhone 15?
When selecting a battery pack for the iPhone 15, consider the pack's capacity, ensuring it offers enough power to charge your iPhone multiple times. Opt for a battery pack that supports USB-C, aligning with the iPhone 15's new port design. Prioritize reputable brands known for quality and safety, and check for compatibility with iPhone 15's charging specifications. Additionally, consider features like fast charging capabilities and compact design for portability. Reviews and ratings can also guide you to a reliable choice.
Will iPhone 15 have better battery?
Yes, the iPhone 15 is expected to have an improved battery compared to its predecessors. Rumors suggest that the iPhone 15 line will receive a capacity boost, with the iPhone 15 Pro Max seeing an increase of about 12% — noteworthy given its predecessor already boasts the largest battery in the iPhone lineup — and the iPhone 15 getting an even more substantial 18% boost in capacity.