/
/
/
Anker's Top Steam Deck Power Bank-Fuel Your Gaming on-the-go
Anker's Top Steam Deck Power Bank-Fuel Your Gaming on-the-go
Are you an avid gamer looking to take your gaming on the go? With today's technology and our ever-increasing mobile lifestyles, being able to play your favorite games in any location can be a great way to make the most of those long waits or downtime. If you're ready for the ultimate gaming experience that doesn't require wires, cords, or time wasted hunting for outlets - then investing in a quality Steam Deck Power Bank is just what you need!
One of the most trusted brands today when it comes to smart devices' accessories and other essential items is Anker. With this being said—I have narrowed down the best power bank for Steam Deck that will improve your overall gaming experience. So without further ado, let's get right into today's discussion…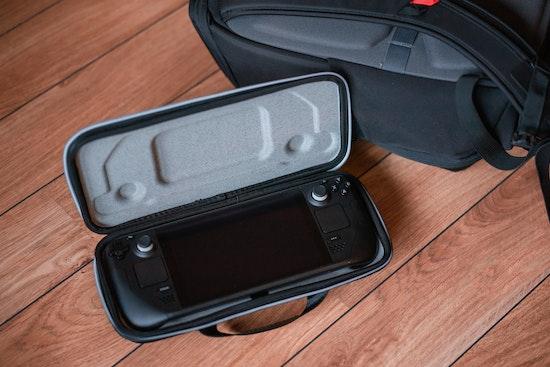 Most Recommended Anker Power Banks for Steam Deck
Anker offers the most reliable and energy-efficient power bank for Steam Deck in the market. You can fully trust the brand when it comes to quality accessories for smart devices, personal computer setups, and gaming consoles. The following are the most recommended Anker Steam Deck Power Bank that you definitely have to take into consideration—
Anker 733 Power Bank (GaNPrime PowerCore 65W)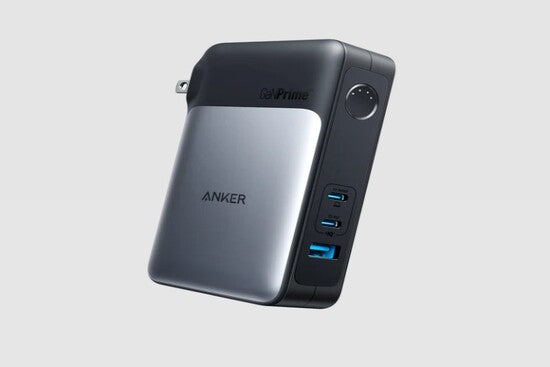 Anker 733 Power Bank (GaNPrime PowerCore 65W)
 is a superior device that provides you with a hybrid 65W wall charger and 10,000 mAh power storage. It also includes three total ports that comprise two USB-C ports for charging your Steam Deck and other devices and a single USB-A port to recharge the power bank. But the main advantage of the Anker 733 is its GaNPrime PowerCore technology which is equipped with cutting-edge Power IQ 3.0. What it does is that it produces an efficient way of charging your Steam Deck.
In addition, it offers an ActiveShield feature that monitors the devices' and power banks' temperatures to prevent them from overheating. This piece of technology regulates the Steam Deck charger wattage that keeps both your game console and the power bank under tolerable temperature even if you are using them while recharging its battery.
Anker 737 Power Bank (PowerCore 24k)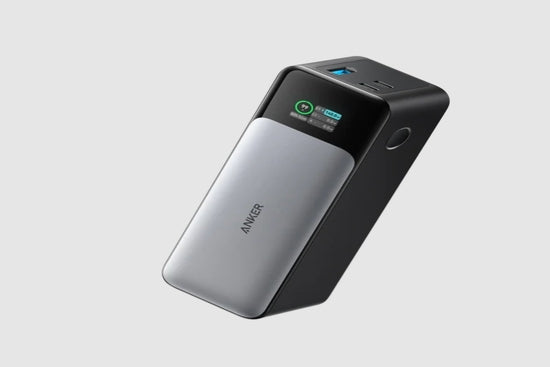 The Anker 737 Power Bank (PowerCore 24k) is a good value for your money when you consider buying a Steam Deck power brick, especially if you are always on the go. The device boasts Power Delivery 3.1 which offers ultra-powerful and fast charging.
The bi-directional capability of the power bank recharges the steam deck battery life efficiently and can give you a full charge in just a matter of under one hour. The great advantage of the Anker 737 is its long-lasting and high capacity 24,000 mAh power storage that is more than enough in powering up multiple devices aside from your Steam Deck for two to three days depending on the hours of usage.
Anker 737 Power Bank (PowerCore 26K for Laptop)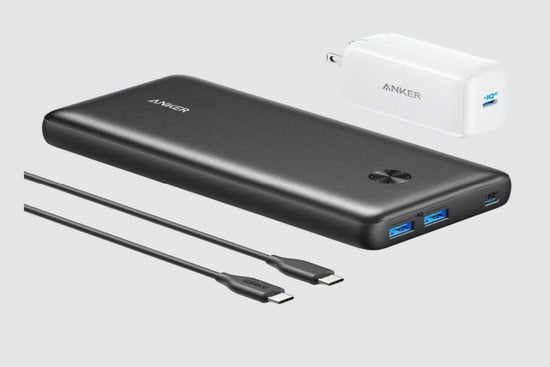 If you are looking for an al one-stop power source device, then the Anker 737 Power Bank (PowerCore 26k for Laptop) is what you are looking for. And this is because aside from being a Steam Deck Power Bank, it is also capable of recharging or powering up devices with higher power demands such as laptops. If you are interested in Anker 737, you will benefit from their massive 25,600 mAh battery capacity that can connect to multiple devices and provide several charges for at least three days. It also offers fast-speed charging no matter whether you are charging your Steam Deck or laptop, you can expect a fully charged gadget for about an hour or so. And this is all thanks to its PowerIQ 3.0 which makes the Anker 737 power bank virtually compatible with any mobile brand.
You also don't have concerns about wattage because the power bank has a dedicated 60W USB-C port for the device and an 18W USB-A port when you are about to charge the power bank. You are also ensured that your device won't be damaged by high temperature because the Anker 737 has the capability to regulate heat and maintain the devices cool until they fully charge or you are playing with your Steam Deck as you are charging them while traveling or commuting.
Conclusion
With monumental advancements in technology, there is an ever-present need for high-capacity power banks. As such, the Anker Power Bank from 2023 stands out as a game-changer in terms of efficiency and reliability. This Steam Deck power bank provides users with streamlined access to energy that is both unrestricted and incredibly powerful. You'll be hard-pressed to find a better option than this.
Whether you're looking for functionality and excellence or just convenience and affordability – look no further than the Anker Steam Deck Power Bank in 2023. It's guaranteed to add value to your life.
Frequently Asked Questions About Steam Deck Power Bank
Below are additional queries that many people have about the subject matter of Steam Deck Power Bank and the like—
How Do You Charge a Steam Deck?
To charge the Steam Deck, simply plug the USB-C cable into the charging port on the device, and then plug the other end of the cable into a power source, such as a power bank.
How Long Does the Steam Deck Take to Charge?
If the Steam Deck is fully drained, you have to wait at least 15 minutes before turning them on. And it will have to take 50 minutes to approximately 1 hour before the Steam Deck becomes fully charged.
How Many Watts Do You Need to Charge Steam Deck?
Whether you're charging through a power bank, a wall charger, or a laptop, you'll need to make sure the charger is capable of outputting at least 45W to charge the Steam Deck at a decent pace.