The newly released iPhone 13 is here and like last year's iPhone 12, there's no wall charger in the box. So whether you're upgrading or purchasing your first iPhone, now's the perfect time to switch from an old-style wall charger to something new. 
Our first big question is...
What Is The Best Magnetic Wireless Charger for iPhone 13? 
iPhone 13 Pro Max, iPhone 13 Pro, iPhone 13, and iPhone 13 Mini all feature MagSafe— Apple's proprietary magnetic technology, which is used to attach accessories to the phone and for wireless charging. 
MagSafe opens up a whole new world of charging opportunities, so what should you be looking out for when buying a compatible charger? 
Let's start off by talking about the difference between "Made for MagSafe" and "MagSafe Compatible". Apple's officially licensed accessories are labeled as "Made for MagSafe" and use MagSafe technology. Sounds great, but when you search online you'll notice that there are not many options to choose from. Enter "MagSafe Compatible" magnetic wireless chargers which come in all sorts of shapes, sizes, and colors. 
What's the difference? 
"MagSafe Compatible" wireless chargers don't use Apple's official MagSafe technology, instead, they use a coil of magnets around a standard wireless charger. Although they still charge your iPhone at a decent speed, it's worth noting that they cannot charge as fast as "Made for MagSafe" products. However, given the sheer variety of 'MagSafe Compatible" wireless chargers available, they're an ideal choice for many people—just make sure you're buying it from a reputable company. 
Anker's "MagSafe Compatible" wireless chargers use leading charging technology and come with Anker's comprehensive  MultiProtect safety system to keep your iPhone protected and to give you peace of mind.  
For a perfect portable magnetic charger to keep in your bag, check out the  Anker 521 Magnetic Battery (PowerCore 5K)  to charge your phone while you play games or watch videos.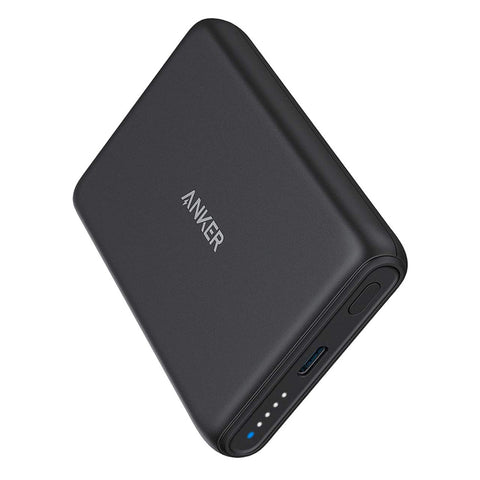 What Is the Best Wireless Charging Stand or Pad for iPhone 13?
So you want to go wireless, but you don't want to have something stuck to your phone? As mentioned before, you won't get the full 15W fast-charge without MagSafe, but the standard charging pads and stands still offer their own convenience.
For a pad, we'd recommend Anker 313 Wireless Charger (Pad) . It has all the Anker tech and safety features to keep your devices charging with complete peace of mind. For something a bit different, go for Anker 623 Magnetic Wireless Charger (MagGo), which lets you adjust the angle that you charge at, and can even power up your AirPods and phone at the same time! If you don't want to go Anker, just make sure you're looking at a charger that can output 7.5 watts for iPhone and that it comes from a reputable brand.
What Is the Best Wall Charger for iPhone 13? 
Always check the output of a wall charger before buying! Remember the charger that used to be shipped with iPhone? It only had a 5W output so it charged your phone really, really slowly. 
All of the new iPhone 13 series phones have Fast Charge and should be able to reach up to 50% battery capacity after just 30 minutes of charging (iPhone 13 Pro Max takes 35 minutes). The catch? That ancient 5W charger you've got lying around the house just isn't going to cut it. For iPhone 13, you're going to want a 20W charger to take full advantage of those fast charging speeds.  
One of the smallest chargers out there right now is  Anker 511 Charger (Nano Pro). It's 45% smaller than an original 20W charger but has the same super-fast output to charge your iPhone 13 at high speed. It's also powerful enough to charge AirPods, iPads, and Apple Watch.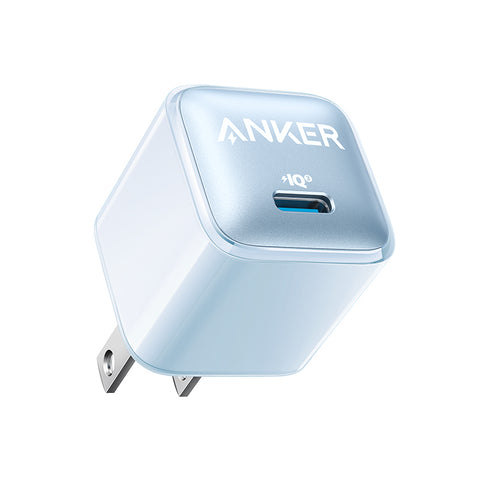 What Is the Best Cable for iPhone 13?
When paired with a 20W wall charger, the USB-C-to-Lightning cable which comes with your iPhone will work great, but it's always a good idea to keep some spare cables in different rooms around your home. Why not pick up a colorful  Anker 641 USB-C to Lightning Cable so that you'll always know which cable is yours!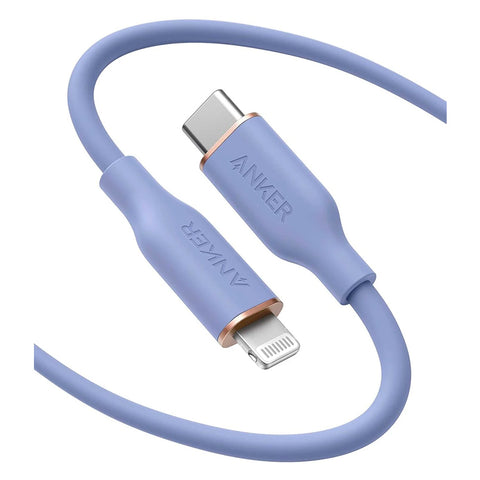 Now you've got your iPhone 13 charging sorted, it's time to sit back and enjoy your new phone.