Anker 737 Power Bank (PowerCore 24K)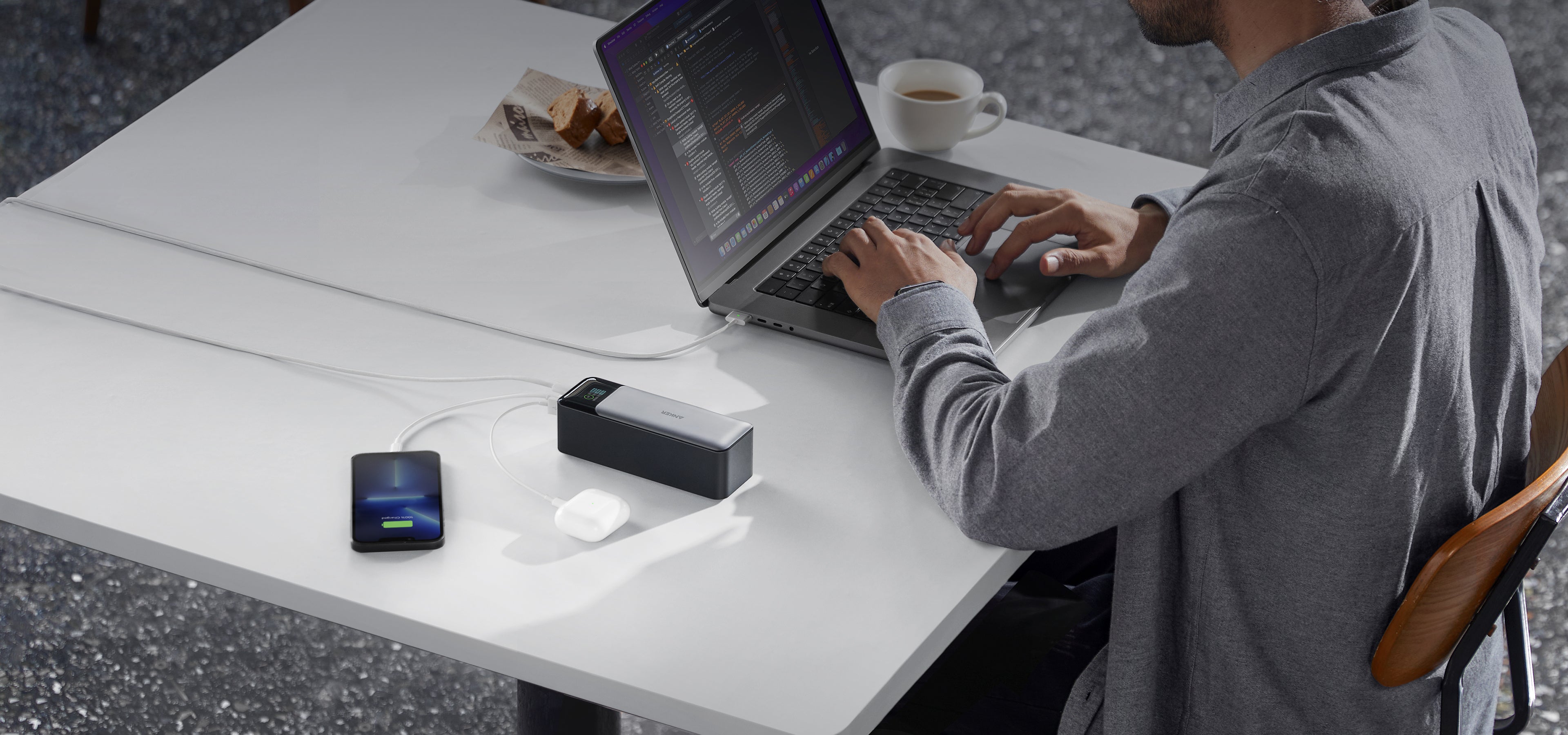 Charge 3 Devices at Once
Anker 737 Power Bank (PowerCore 24K)
140W Two-Way Fast Charging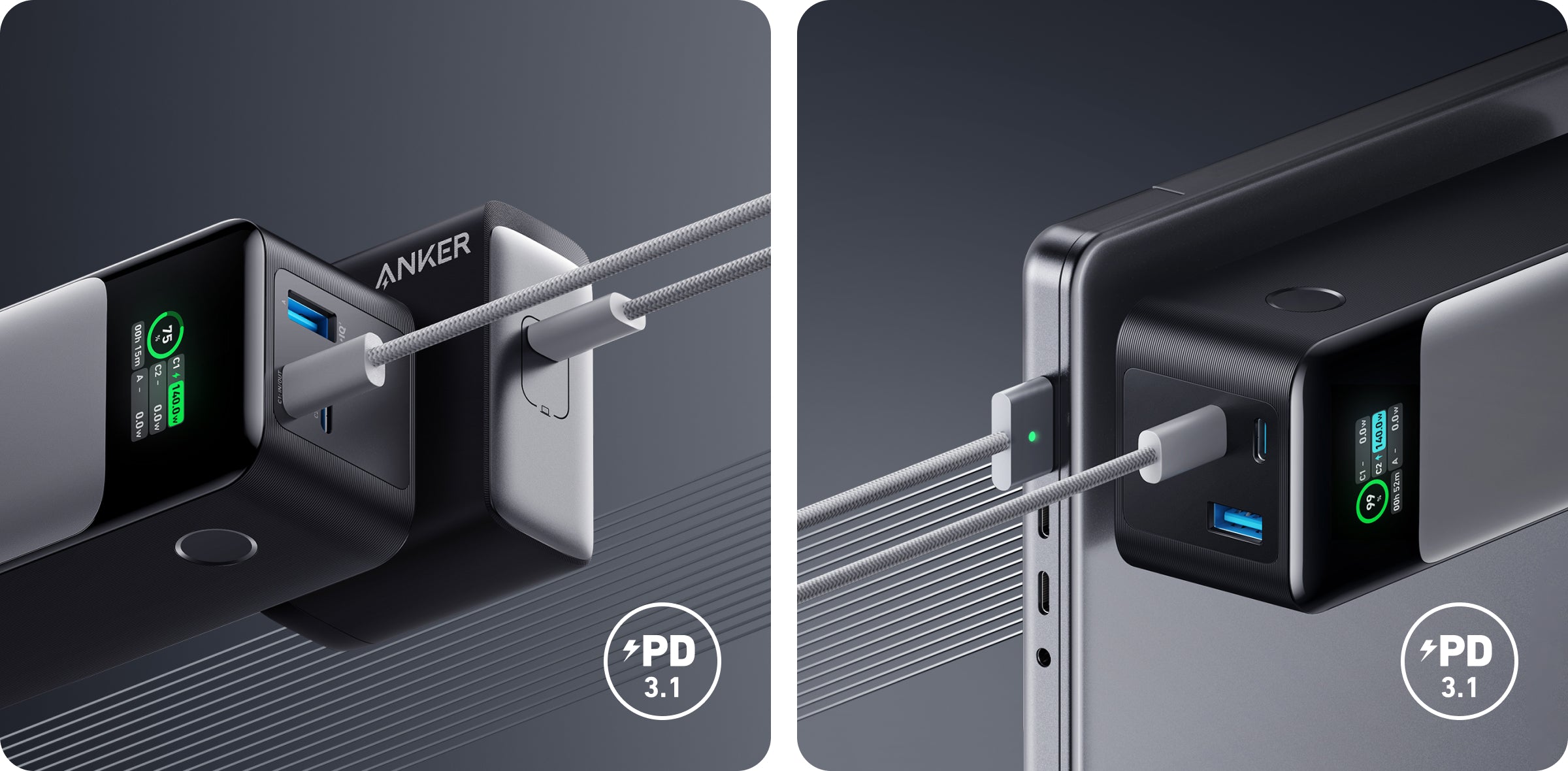 Note: For best results, use a USB-C to MagSafe cable.
Huge Capacity to Keep Devices Running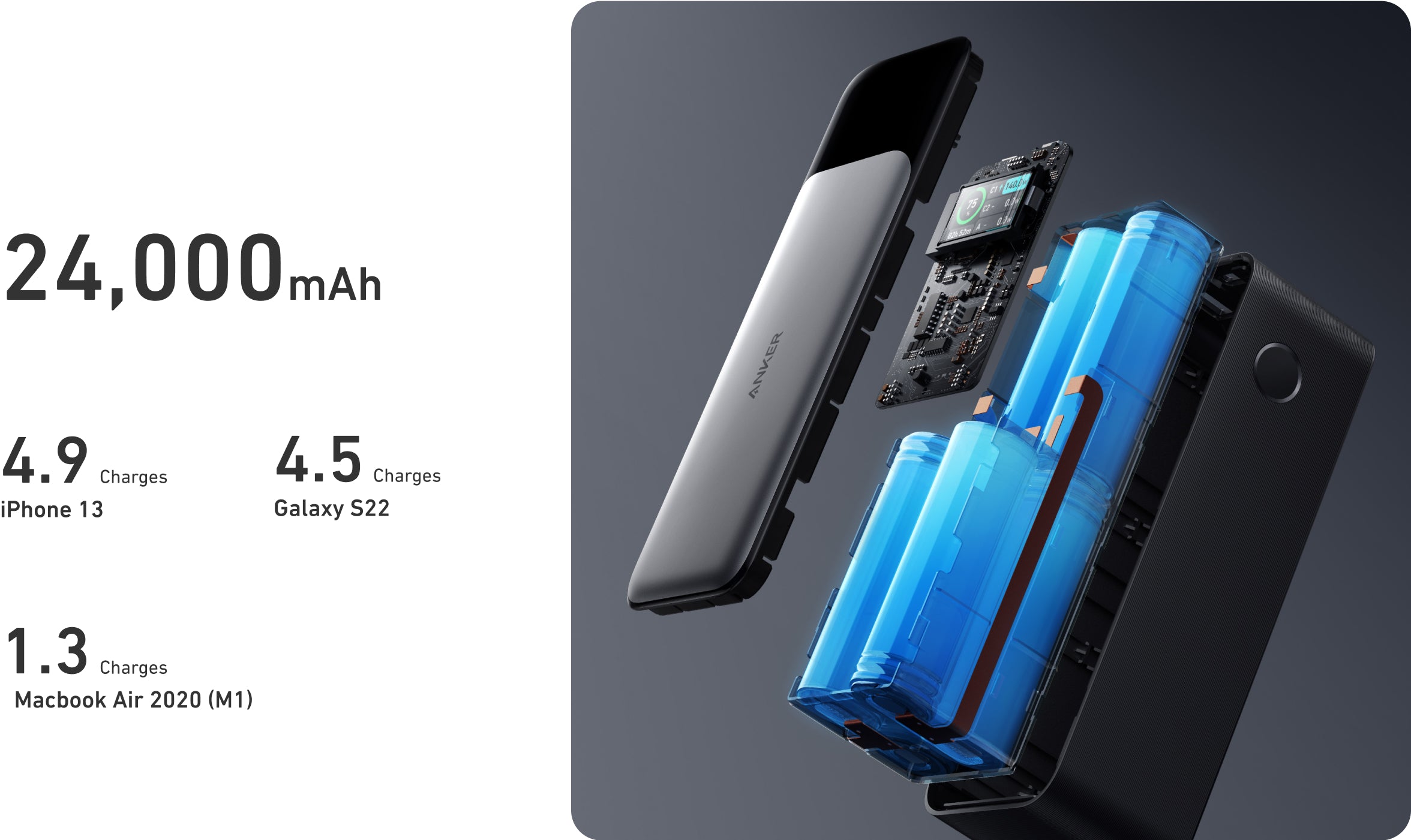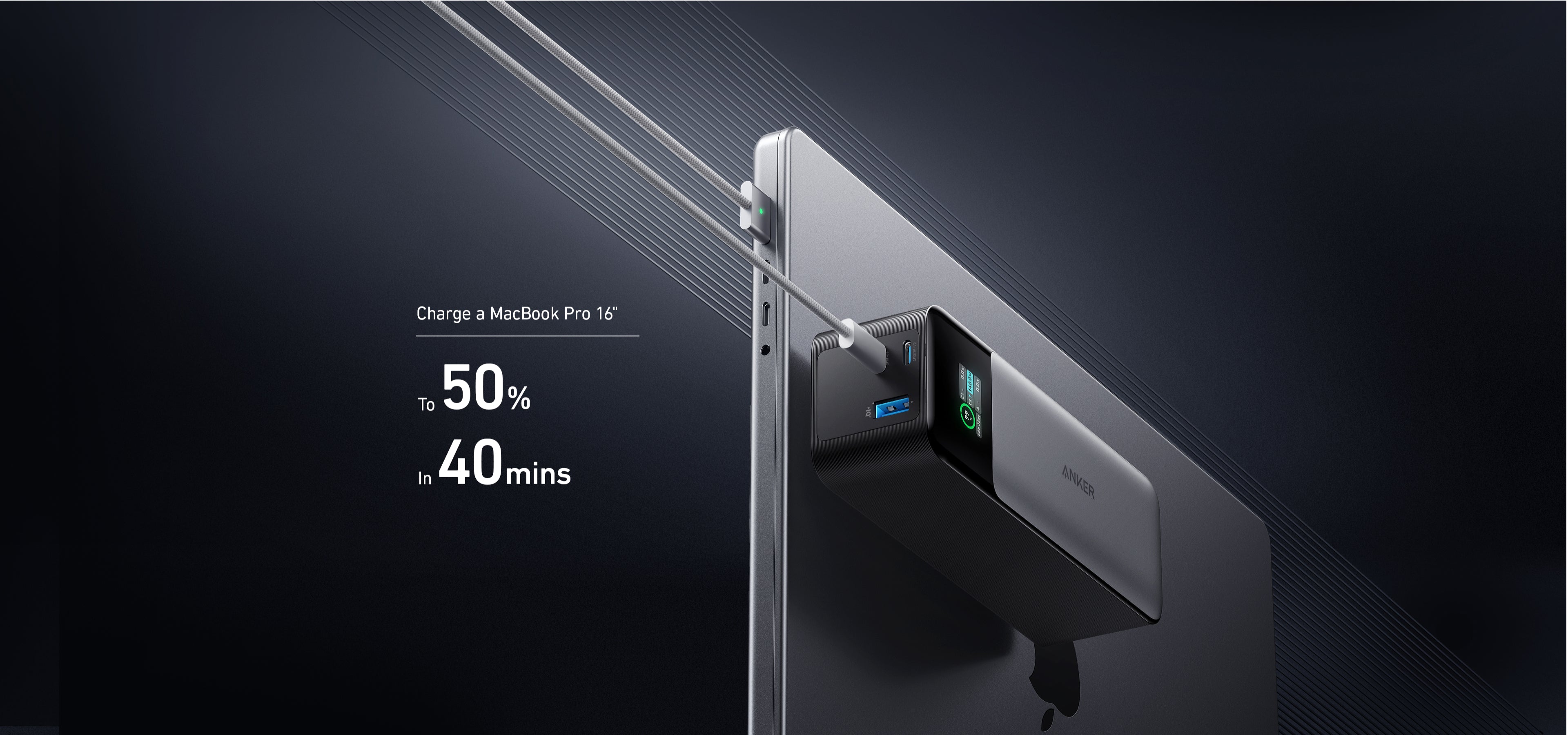 Note: For best results, use a USB-C to MagSafe cable.
*Data based on internal lab testing.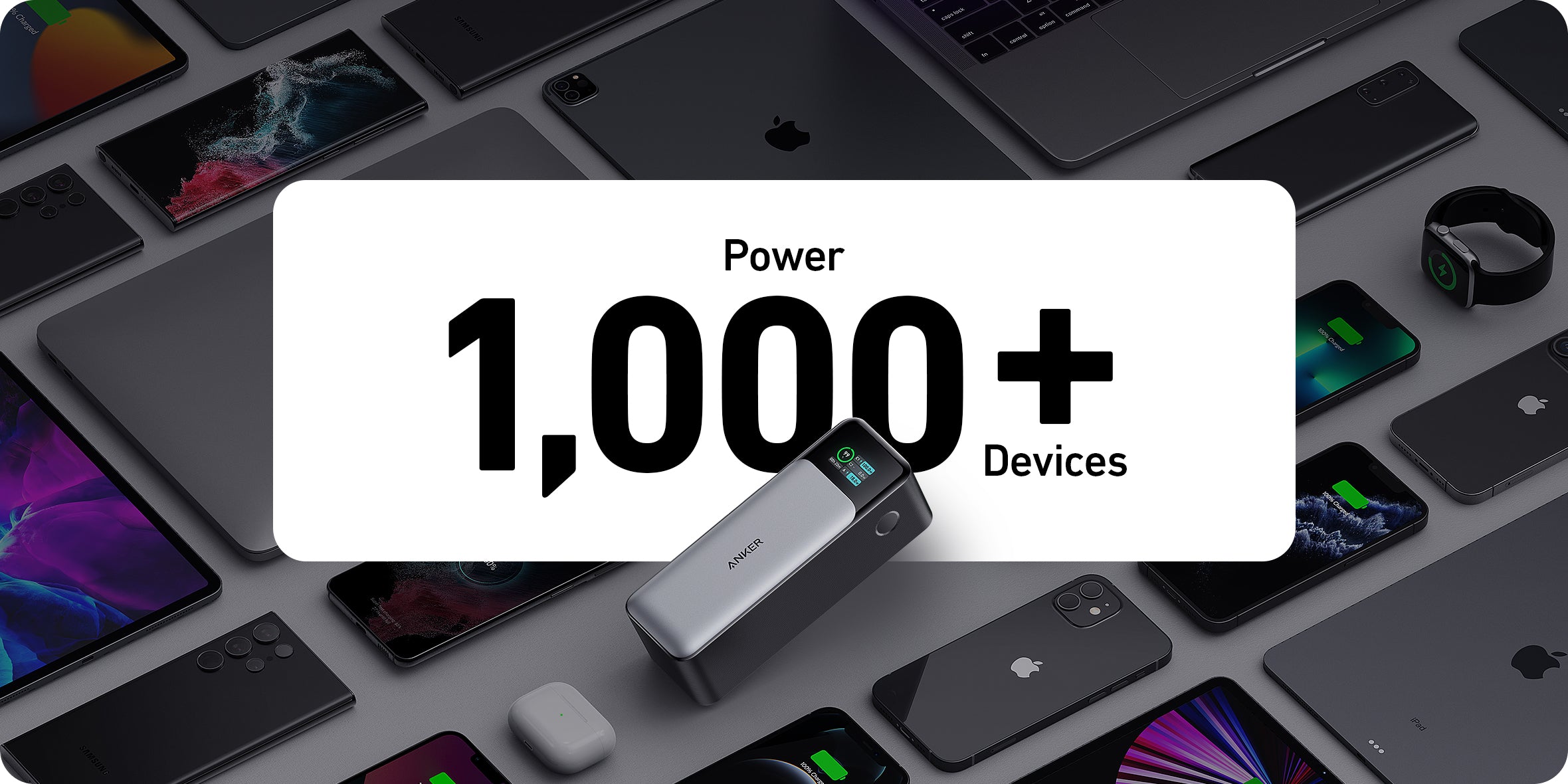 Data obtained via testing performed by Anker and an independent professional testing organization.
Charging Guide
Single-Port Charging
Two-Port Charging
Three-Port Charging
Charging Guide

Single-Port Charging

Two-Port Charging

Three-Port Charging
Specs
Number of USB-C Ports
2 USB-C Ports
Number of USB-A Ports
1 USB-A Ports
Dimensions and Weight
Dimensions:
6.13 × 2.15 × 1.95 in / 155.7 × 54.6 × 49.5 mm

Weight:
22.22 oz / 630 g
---
FAQ
1. Why does the battery drain so quickly?
When the Settings selection screen is always on, both the screen and MCU are working, so it is normal that the battery drains quickly. The overall power consumption is 0.36W and uses 15% of the battery in about 24 hours. We recommend that you turn off the display screen when not in use.
---
2. Why is "Screen Time", "Battery Cycle", "Total Input", and "Total Output" not showing "0" on the display?
After receiving the portable charger, you will see the value displayed on the screen with data. This is the value record of the factory during the production and testing process. To ensure the quality of the product, we conduct tests to verify that the product meets the intended performance and specifications.
(a) "Battery Cycle" should be 0 while "Battery Health" should be 100%.
(b) Other information such as "Screen Usage", "Total Input", and "Total Output" should not be 0.
---
3. Why can't the power reach 140W?
To reach 140W, you need to use a cable that supports PD 3.1 and a device that supports PD 3.1 input such as the 2021 MacBook Pro 16.
---
4. Why does port A show 0.1W output when the power bank is not connected to any device?
1. Even if the device is unplugged when charging with port A, it will continue to output a small current to prevent the device from being fully charged, and it will last for about 2 minutes.
2. In low current mode, it is normal that the output of port A is 0.1W.
---
Series 7 | Embrace Future Technology
Series 7
Embrace Future Technology
Tech that is at the cutting edge of performance and specs.
The World's No. 1 Mobile Charging Brand*
200 Million+ Products Sold Worldwide

Available in 146 Countries

Pioneer in Charging Technology for 10 Years
*In terms of retail sales value in 2020.
Data source: Euromonitor International (Shanghai) Co., Ltd., measured in terms of retail sales value in 2020, based on research conducted in 11-2021. Brands are defined as mobile charging brands if more than 75% of their retail sales are contributed by mobile phone charging products. Mobile phone charging products include chargers, wireless chargers, power banks, and charging cables, and these accessories can also be used for other consumer electronics devices.
"Anker Nano II can truly be one charger to rule them all."
Unbox Therapy