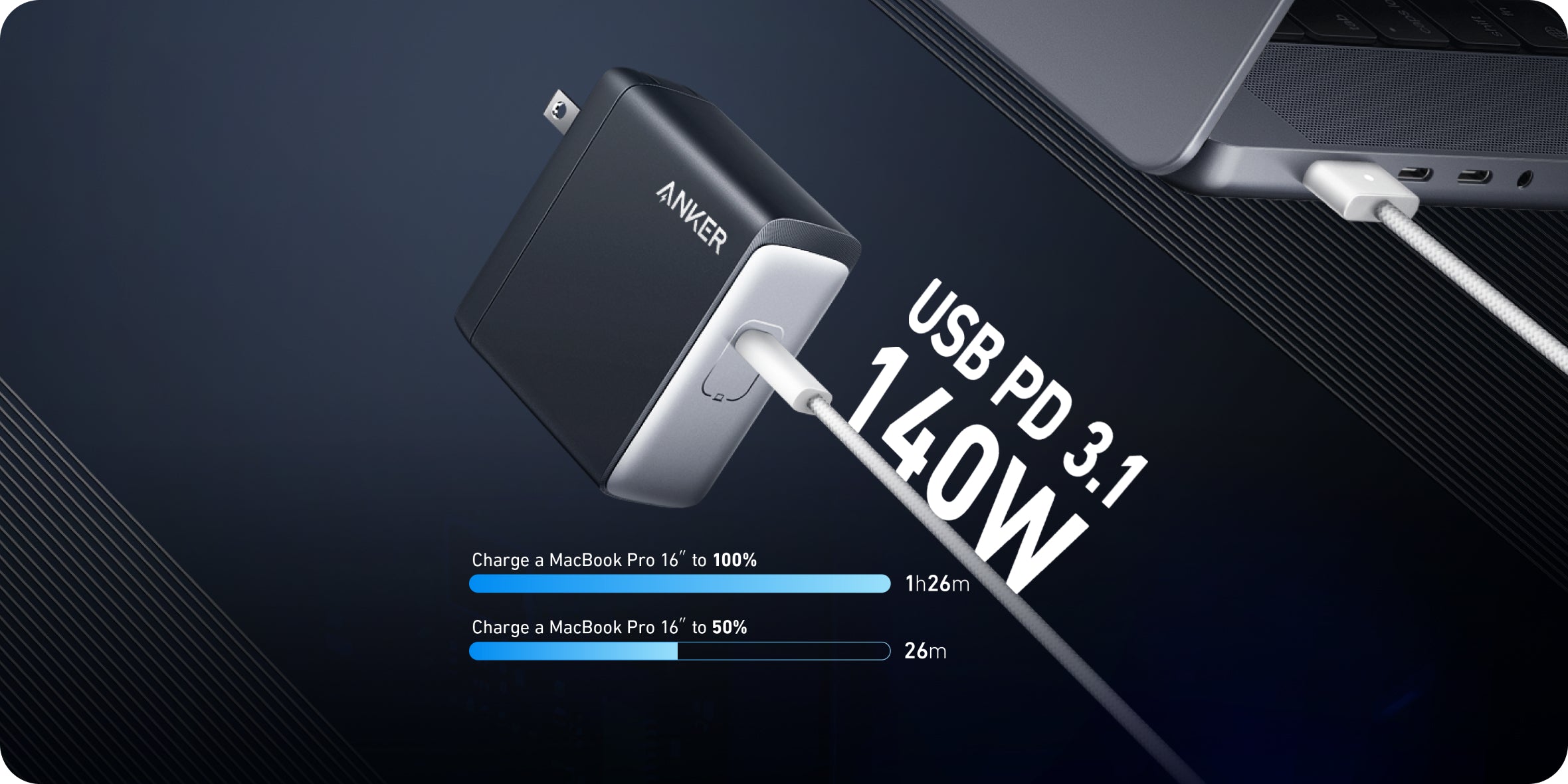 Note: Data based on charging a 2021 MacBook Pro 16ʺ using a USB-C to MagSafe cable.
---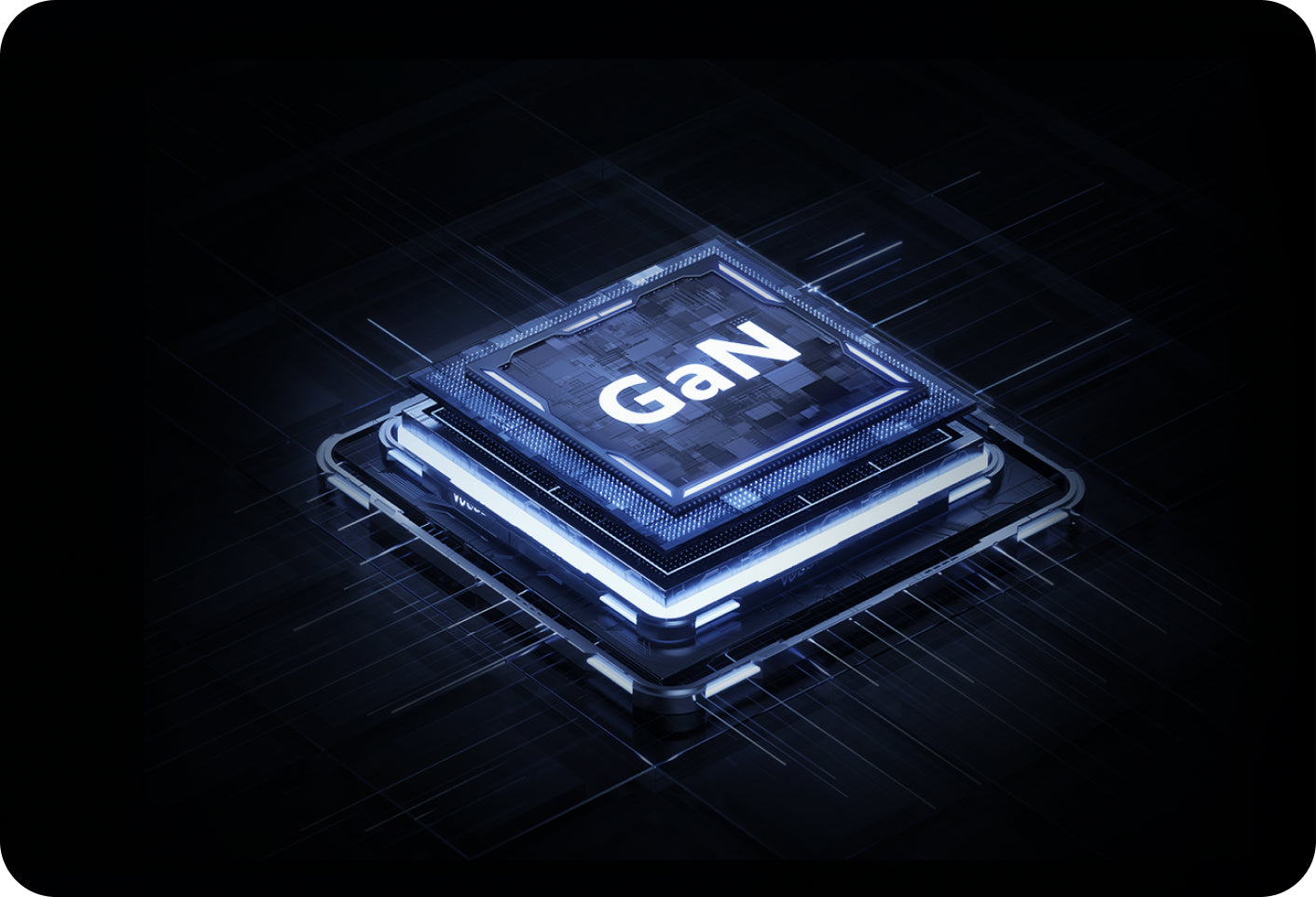 ---
*Compared with an original 140W charger.
Note:
Due to MacBook charging identification, it's normal to see a plug symbol in the battery icon when charging a MacBook with a third-party wall charger. Charging will revert to normal automatically after around one minute.
Series 7 | Embrace Future Technology
Series 7
Embrace Future Technology
Tech that is at the cutting edge of performance and specs.
The World's No. 1 Mobile Charging Brand*
200 Million+ Products Sold Worldwide

Available in 146 Countries

Pioneer in Charging Technology for 10 Years
*In terms of retail sales value in 2020.
Data source: Euromonitor International (Shanghai) Co., Ltd., measured in terms of retail sales value in 2020, based on research conducted in 11-2021. Brands are defined as mobile charging brands if more than 75% of their retail sales are contributed by mobile phone charging products. Mobile phone charging products include chargers, wireless chargers, power banks, and charging cables, and these accessories can also be used for other consumer electronics devices.
"Anker Nano II can truly be one charger to rule them all."
Unbox Therapy