/
/
/
Cyber Monday vs Black Friday: Deciphering the Superior Shopping Day
Are you trying to decide between Black Friday and Cyber Monday for your holiday shopping spree? With so many deals and discounts, it can be hard to keep track of which day is best suited for which items. If this question has been on your mind, then you've come to the right place! In this blog post, we'll list all the differences between Cyber Monday vs Black Friday, and offer practical advice for shopping on Black Friday or Cyber Monday. Get ready to save big this season!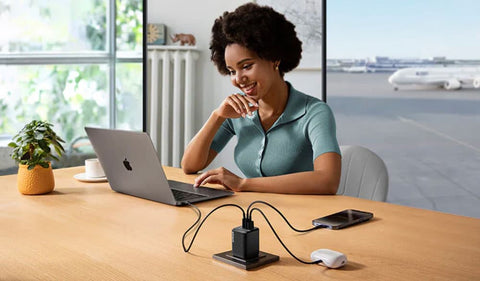 What's the Difference Between Black Friday and Cyber Monday?
Black Friday and Cyber Monday are both major shopping events. Which is better Black Friday or Cyber Monday? Here is the comparison between them in several aspects:
Timing
Black Friday typically occurs the day after Thanksgiving, while Cyber Monday takes place the following Monday. As Cyber Monday occurs during a regular weekday, shoppers might need to shop during their lunch or spare time.
Shopping Experience
Black Friday's in-store experience can be thrilling but may involve crowds and limited stock. Cyber Monday's online platform offers a more relaxed shopping environment and often showcases digital-exclusive deals.
Deals and Discounts
Black Friday is known for its wide variety of both in-store and online deals across multiple product categories, driving shoppers to early bird discounts, particularly on large items such as TVs or Apple products. Cyber Monday, on the other hand, offers online deals and discounts on tech products and digital items. To get a better deal, check out Anker Black Friday deals for up to 50% off:
25% off: Anker Prime 67W GaN Wall Charger at $45.00 (original price: $59.99)
Anker Prime 67W GaN Wall Charger (3 Ports) is designed to revolutionize your charging experience. With the capability to fast charge up to three devices simultaneously, this charger stands out with a USB-A port and dual USB-C ports, enabling effortless charging for your tablet, phone, and notebook all from one power source.
You can enjoy fast and efficient charging with a maximum output of 65W. This compact charger is 51% smaller than the original 67W MacBook charger, offering remarkable power in an ultra-compact design, perfect for your on-the-go lifestyle. What's more, the ActiveShield™ 2.0 safety system provides total protection, allowing you to power your devices with confidence.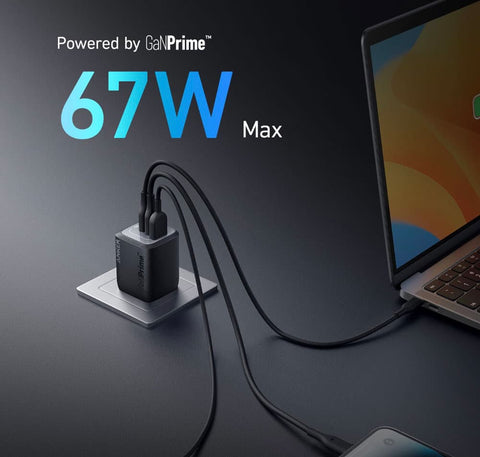 Anker Nano Power Bank (30W, Built-In USB-C Cable) provides a versatile and efficient charging solution for your devices. This power bank is designed to meet all your charging needs. It can power tablets, phones, and laptops while also recharging the power bank itself. The lightning-fast 30W bi-directional charging allows the power bank to reach 50% capacity in just 45 minutes. Furthermore, this remarkable charging speed can provide a 50% charge for an iPhone 14 within a mere 30 minutes, delivering swift power when you need it most.
With a worry-free 10,000mAh capacity, this power bank ensures hassle-free charging on the go, all in a compact form factor measuring 4.09 × 2.06 × 1.02 inches. Additionally, it adopts a greener material design. The exterior casing is crafted from 80% post-consumer recycled plastic (PCR), reflecting our commitment to reducing carbon emissions through meticulous material selections and sustainable manufacturing practices.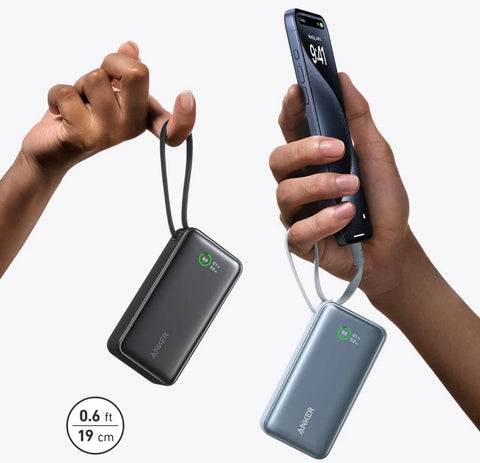 Consumer Behavior
Black Friday often encourages impulse buying due to the urgency of limited-time offers and in-store competition. Cyber Monday tends to foster more calculated purchases, allowing shoppers to compare and research products online before making a decision.
What to Remember When Shopping on Black Friday and Cyber Monday?
With Black Friday and Cyber Monday quickly approaching, it's almost time to start your holiday shopping. To take advantage of the Cyber Monday Black Friday deals, there are a few things to remember when shopping on Black Friday and Cyber Monday.
Set a Budget
It's easy to get carried away with deals on Black Friday and Cyber Monday, but setting a budget beforehand is crucial. Decide how much you're willing to spend and only purchase items that fit within that budget. Keep in mind that retailers may offer "doorbusters" or limited-time sales that are too good to pass up, but don't let these deals exceed your budget. Stick to your plan and spend wisely.
Make a Shopping List
With so many retailers offering deals, it's important to know what you're looking for before you start shopping. Make a shopping list of items you need or want to purchase. This will help you stay on track and avoid impulse purchases. Having a plan for what you're going to buy will also help you move quickly when it comes time to make your purchases.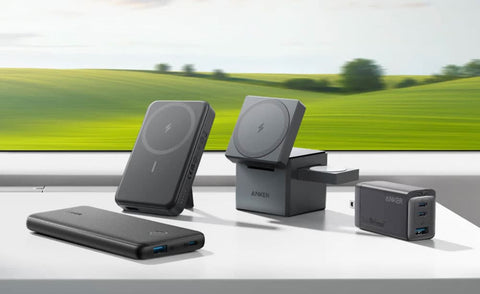 Check Shipping and Delivery Times
When you're shopping online during Black Friday and Cyber Monday, it's important to check shipping and delivery times. Many retailers can get backed up during the holiday season, so you'll want to make sure you'll receive your items in time for the holidays. Check estimated delivery times and make sure the retailer has guaranteed delivery dates. This will help ensure that your gifts arrive on time.
Understand Return Policies
It's important to understand the return policies of the retailers you're shopping with. Make sure you know how long you have to return items and what the process is for returning items. Some retailers may have different return policies during the holiday season, so it's important to double-check before making your purchase. Understanding return policies will help ensure that you're not stuck with a gift that you won't love.
Conclusion
The comparison between Cyber Monday vs Black Friday highlights their unique aspects in terms of timing, shopping experiences, deals, and consumer behaviors. You could acquire and adopt the above strategies for an optimal shopping experience. Black Friday and Cyber Monday cater to diverse shopping preferences, presenting various opportunities for seizing deals and discounts. Maximizing savings requires strategic planning, informed decision-making, and a mindful approach to shopping practices during these retail events.
FAQ
Is Cyber Monday Sales Better than Black Friday?
Yes. According to statistics, Cyber Monday usually has better sales than Black Friday. Though the discounts for the two shopping days are almost the same, some consumers usually expect a more considerable discount on Cyber Monday and opt to wait. Additionally, certain hot-selling products may be out of stock on Black Friday, prompting consumers to wait for Cyber Monday sales to secure desired items.
Can I Shop Online on Black Friday?
Yes, you can certainly shop online during Black Friday. Many retailers offer online sales and deals in addition to their in-store promotions. Online shopping on Black Friday allows shoppers to access discounts and purchase items from the comfort of their homes without enduring crowded stores.
How Can I Find the Best Deals on Black Friday and Cyber Monday?
Here are some tips for you to find the best deals on Black Friday Cyber Monday:
Research Early: Start researching deals and promotions in advance. Follow your favorite retailers and sign up for newsletters to stay updated on their offers.
Compare Prices: Compare prices across different stores to ensure you're getting genuine discounts. Utilize price comparison tools or websites for efficient comparisons.
Stay Flexible: Be prepared to adapt your shopping plans. Some retailers might release deals earlier or extend them beyond the event dates.