Anker
Nebula Capsule
The New Smart Portable Pico Wifi Wireless Projector, High-Contrast Pocket Cinema, DLP, 360° Speaker, 100" picture, Android 7.1, 4-Hour Video Playtime, Dedicated App and More.
Color :
Please allow 3-5 business days for shipping
Soda Can Design
Weighing less than 15 oz.
Sleek. Compact. Portable.
Remarkable Picture
Up to 100" with
DLP IntelliBrightTM Technology
Incredible 360° Speaker
Heart-pounding sound,
wherever you sit.
Extended Playtime
Up to 4 hours of video
and 30 hours of
non-stop music.
Android 7.1
Run the latest apps directly
From Capsule including
Netflix and Youtube.
Total Connectivity
Screen mirroring via Airplay
And Miracast, Wi-Fi, Bluetooth,
HDMI, and USB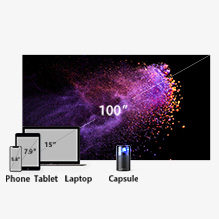 Remarkable Picture
Advanced DLP technology utilizes IntelliBright algorithms to provide a radiant 100 ANSI lm picture up to 100 inches big.
Extended Video Playtime
Nebula Capsule delivers up to 4 hours of continuous video on a single charge. Quick Charge technology enables Capsule to recharge faster and charge while in use.
Dedicated Control App
Operate Capsule directly from your phone with the 'Capsule Control' app available on Google Play and the App Store.
Wireless Casting
Easily mirror Word, Excel, PPT, and similar documents from your smart devices.
Note: Copyrighted content cannot be mirrored or screencast.
Follow Along Your Favorite Videos.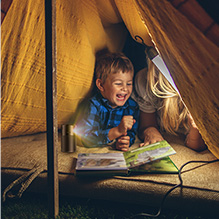 Make the Great Outdoor Greater.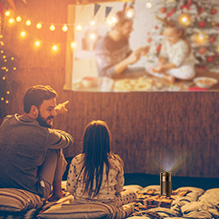 Transform Any Space Into a Theater.
Big Screen Gaming-Anywhere.
Picture Formats :

JPEG,BMP,JIF,PNG,TIF

Video Formats :

H.264 BP/MP/HP – up to 1080p MPEG-4 SP/ASP – up to 1080p DivX 4x/5x/6x –up to 1080p H.263 P0 – WVGA VP8 – 1080p (HEVC) H.265 MP 8-bit – up to 1080p

Audio Formats :

MPEG-4 AAC,MPEG-4 HE AAC,MPEG-4 HE,AACv2,AAC ELD,AMR-NB,AMR-WB,FLAC,MP3,MIDI,Vorbis,PCM/WAVE,Opus

Charging time :

2.5hrs with Quick Charge 2.0 9V2A

Music Playtime :

30 hours in Bluetooth Speaker Mode

Movie Playtime :

4 hours in Battery Mode

App Store :

Support

OTA :

Support

Working Modes :

Projector Mode, Bluetooth Speaker Mode

OS :

Android 7.1

Fan :

<30dB

Bluetooth :

BT4.0 Dual Mode/A2DP

Wi-Fi :

802.11a/b/g/n Dual Frequency 2.4/5GHz

Speaker :

5W

Battery :

5200mAh / 3.85v

ROM :

8GB eMMC

RAM :

1GB DDR3

GPU :

Adreno 304

CPU :

Quad Core A7 Smartphone Chipset

BT Remote APP :

Android & IOS

IR Remote :

D-pad mode/ mouse mode

Physical Buttons :

Power/Volume/Mode Switch

Micro-USB :

Charging & Data Storage/Connection via USB OTG

HDMI :

HDMI 1.4 up to 1080P input

Keystone Correction :

Auto (vertical ±40°)

Projection Mode :

Front Projection/Rear Projection/Front Inverted Projection/Rear Inverted Projection

Focus Adjustment :

Manual

Offset :

100%

Throw Distance :

0.58m-3.08m

Screen Size :

20''-100''

Throw Ratio :

1.3:1

Aspect Ratio :

16:9

Lamp Life :

30,000 hrs

Brightness :

100 ANSI lumens

Native Resolution :

854*480

Display Technology :

0.2" FWVGA DLP

Weight :

14.8 oz

Diameter :

2.67 inch

Height :

4.72 inch




Does it work with plex?

Yes. Capsule works with Plex. You can download Plex from App Store inside Capsule.




Can you use it while charging?

Yes. You can use Capsule while charging.




Can the capsule read the contents from WD hard disk?

Yes. Capsule can read USB devices with the format of FAT 32.




Does it have keystone correction?

Yes. It has vertical keystone correction.




Does it work with Iphones?

Yes. It works with iPhones. If you want to play content from iOS devices, you can screen mirror via screencast or use a Lightning to HDMI Adapter.




Does it have a zoom feature?

No. Capsule doesn't have zoom feature.




Does this have Chromecast built in?

No. It doesn't have Chromecast built in.




Does this have Chromecast built in?

No. It doesn't have Chromecast built in.




Does it have a connection for external speakers?

Yes. It can be connected with external speakers via Bluetooth.




Can this be power up on 220v?

Yes. It can be powered on 100V-240V.




What is the largest flash drive compatible with the nebula capsule?

Capsule can recognize flash drive with the format of FAT32 up to 2TB.




What are the throw distance to screen size ratios?

The throw ratio is 1.3:1. The recommended throw distance is 0.58m-3.08m.




What is the resolution of the device?

The resolution of Capsule is 854*480.




What is the resolution?

The resolution of Capsule is 854*480.




How much is for a new lamp and is it easy to install a new one?

The lamp has a lifetime of 30,000 hours. Also we don't recommend customers replace the lamp. If you have any issue with your Capsule, please just contact our after-sale support team and we will be always here to help.




Can it play 3d?

I am so sorry that Capsule cannot play 3D movies.




Can I use other adapters to charge the Capsule?

Yes. You can use other adapters to charge Capsule. It would be better if you use a QC 2.0 charger.




Can Capsule be connected to a 4G network?

Capsule is unable to join 4G network. But it can connect Wi-Fi and your phone's hotspot.




Does it have an HDMI input? or how could i display a presentation from a computer?

Yes. Capsule has a HDMI input. You can connect Capsule with your computer using a HDMI cable.




Can I use a power bank to charging nebula capsule?

Yes. You can use a power bank to charge Capsule. Please make sure the output of the power bank is at least 5V/2A.




How many lumens is this projector rated for? Is the 4 hour runtime based on full brightness?

The brightness of Capsule is 100 ANSI Lumens. The 4 hour Video Playtime is for Battery Mode when Capsule is not connected with external power supply. The brightness under Battery Mode is less brighter than 100 ANSI Lumens.




What's the charging input of Capsule?

Thank you so much for your question. The OEM wall charger for Capsule can output 9V/2A.
Copyright © 2018 Anker Innovations Limited